---
---
Red Barn® Interlocking mats are an excellent option for larger areas such as alleys, walkways or larger areas. Interlocked stall mats provide safe, secure,
and comfortable footing for you and your horse.
100% Recycled Vulcanized Rubber
---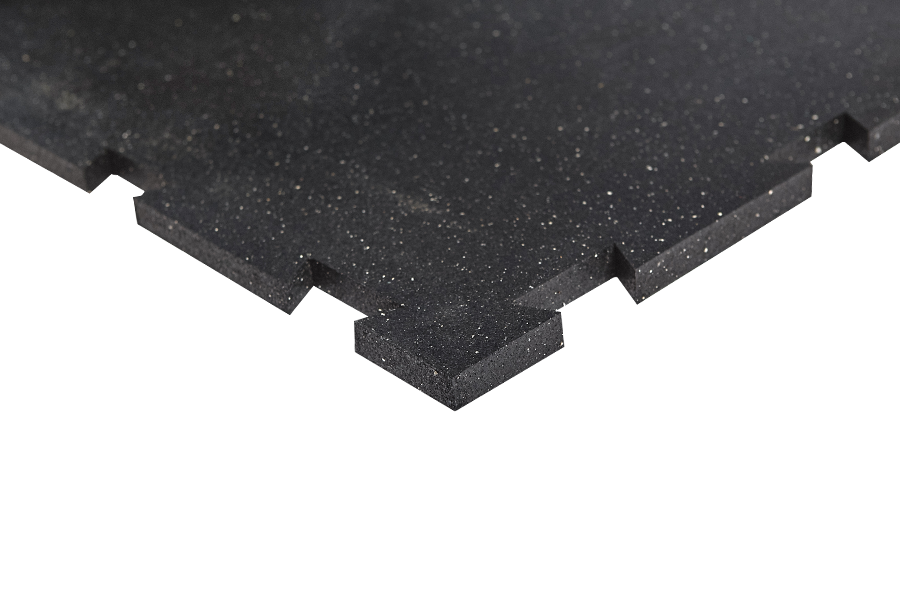 ---

Red Barn® Interlocking Mat (3/4" Thick)
Red Barn® 4 sided interlocking mats are the industry standard for alley surfacing. A safe, secure, and comfortable footing for you and your horse, and the seam is virtually invisible.
FEATURES AND BENEFITS
Corner, edge and middle interlocking mats available in common mat sizes.
Ultrasonic precision cut dovetail interlocking tabs ensure a tight fit to minimize urine seepage and mat movement.
Recommended for installation over concrete, asphalt or properly prepared surfaces.
Construction: 100% recycled vulcanized rubber
Thickness: 3/4"
Surface Texture: Flat
Size: 47.25″ x 70.875″ or 4'x 8' or 5' x 7'
Weight: 100
Formats
Interlocking or custom order